Privacy Policy - bOnline Customers
Why is Privacy Policy important for GDPR compliance?
Privacy policies have existed for some time but GDPR brings a range of new requirements and topics that should be covered in them. It is important that it is kept up-to-date and accurately reflects how you process personal data.
More information about privacy policies
A privacy policy document is designed for websites which collect and process personal information. It's now required that all websites have a privacy policy under UK data protection legislation. 
A privacy policy covers the following matters:
categories of personal information collected by the website;
information about cookies used by the site;
details of how personal information is used;
identification of the legal bases for processing personal information;
details of specific situations in which personal information may be disclosed to third parties;
information about extra-EEA transfers of personal data; and
information about data retention policies.
Here is an example of the the GOV.UK Privacy Policy
Creating a Privacy Policy for your bOnline website
There are many online resource designed to help business create a personalised and GDPR compliant policy. We recommend this undertaking be done with careful research and if you have any doubt to contact a legal professional for your business. 
Simple DIY Privacy Policy templates can be found online,  here is an example
We can update Privacy Policy, we recommend you upgrade to our managed package. Email your account manager, who can organise this for you.
Adding a Privacy Policy to your bOnline website, your step by step guide:
Step 1
Log into your site and click on the Customise button.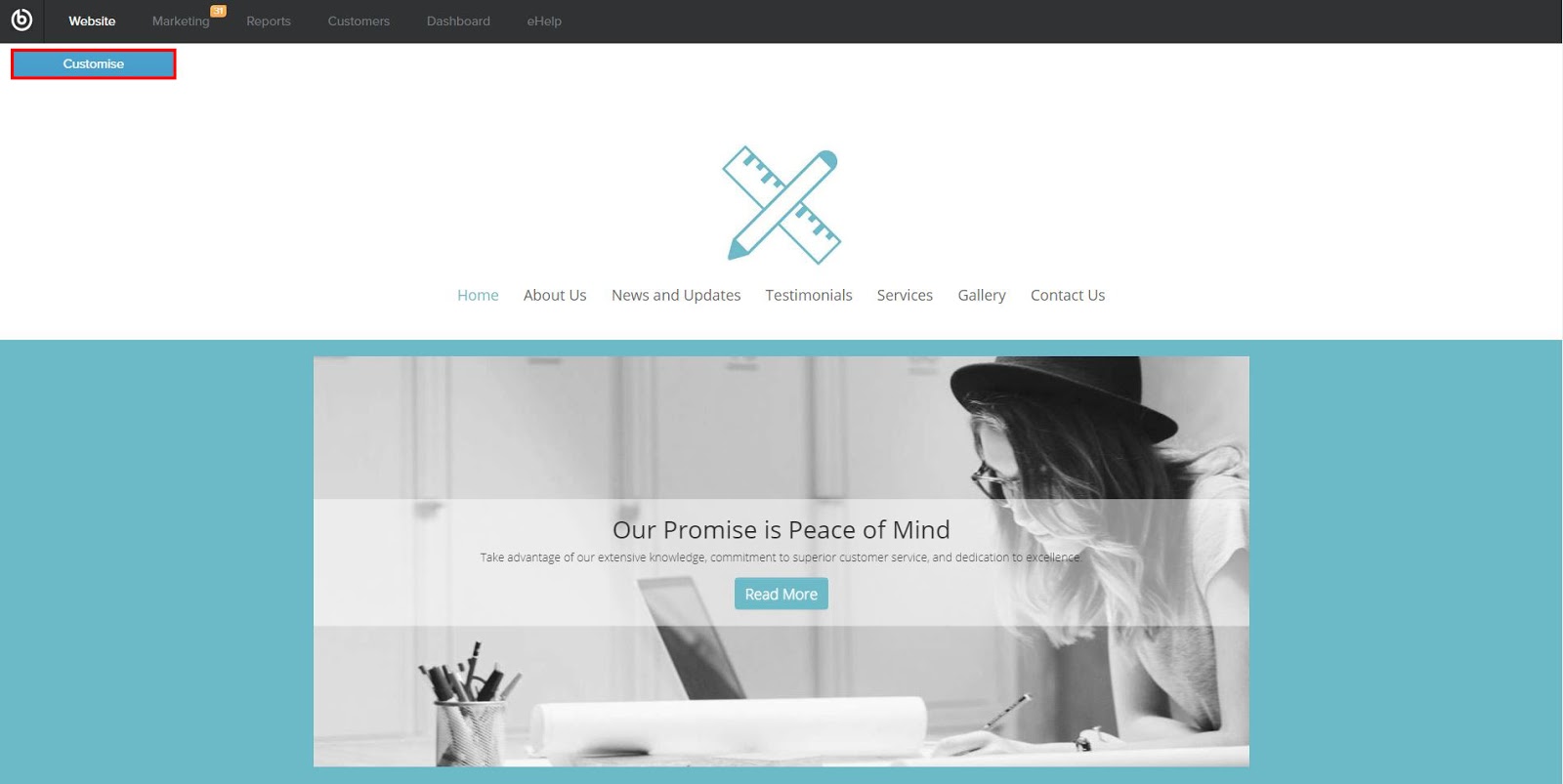 Step 2
Click on the Add New Page option in the side panel.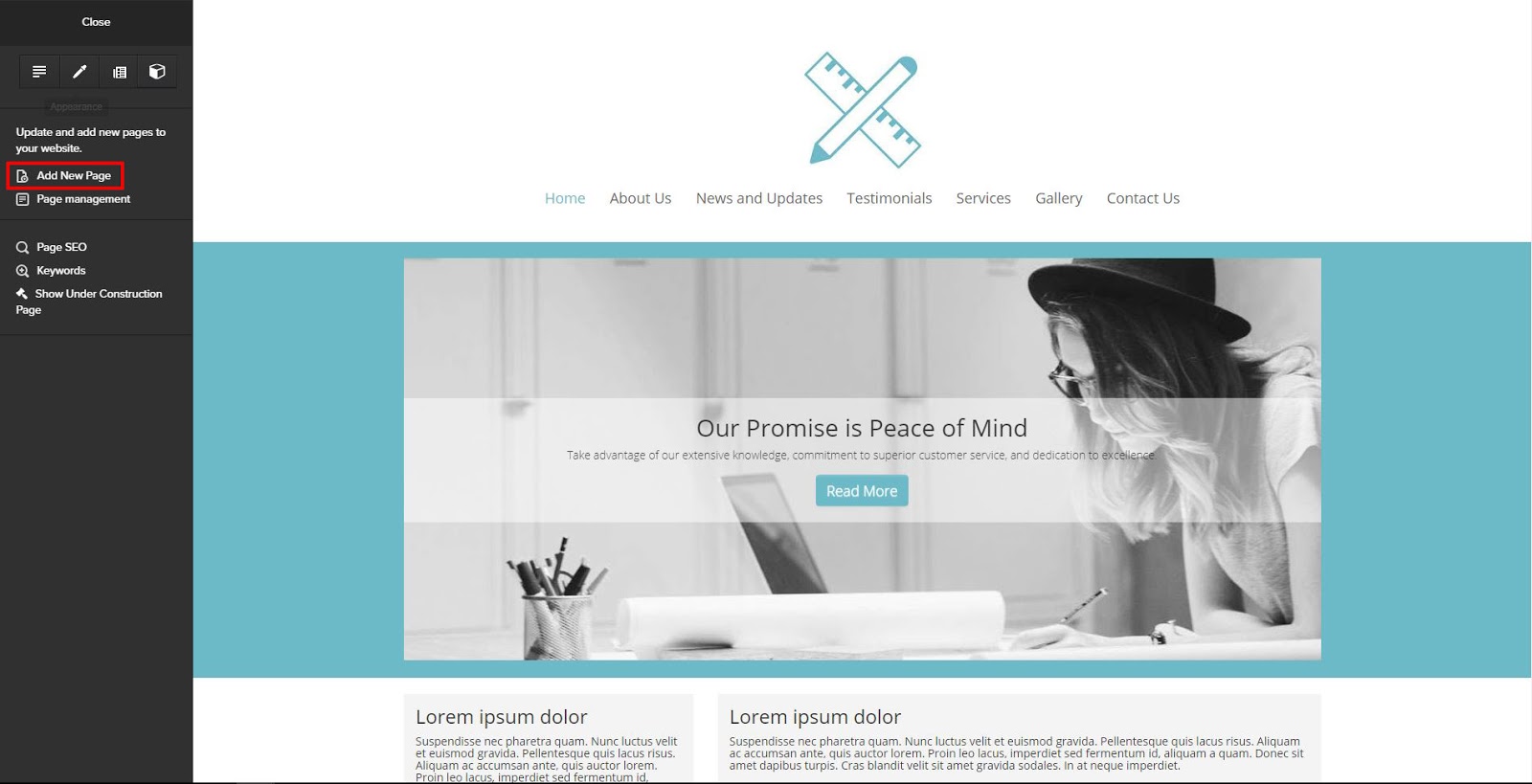 Step 3
Select Text from the dropdown.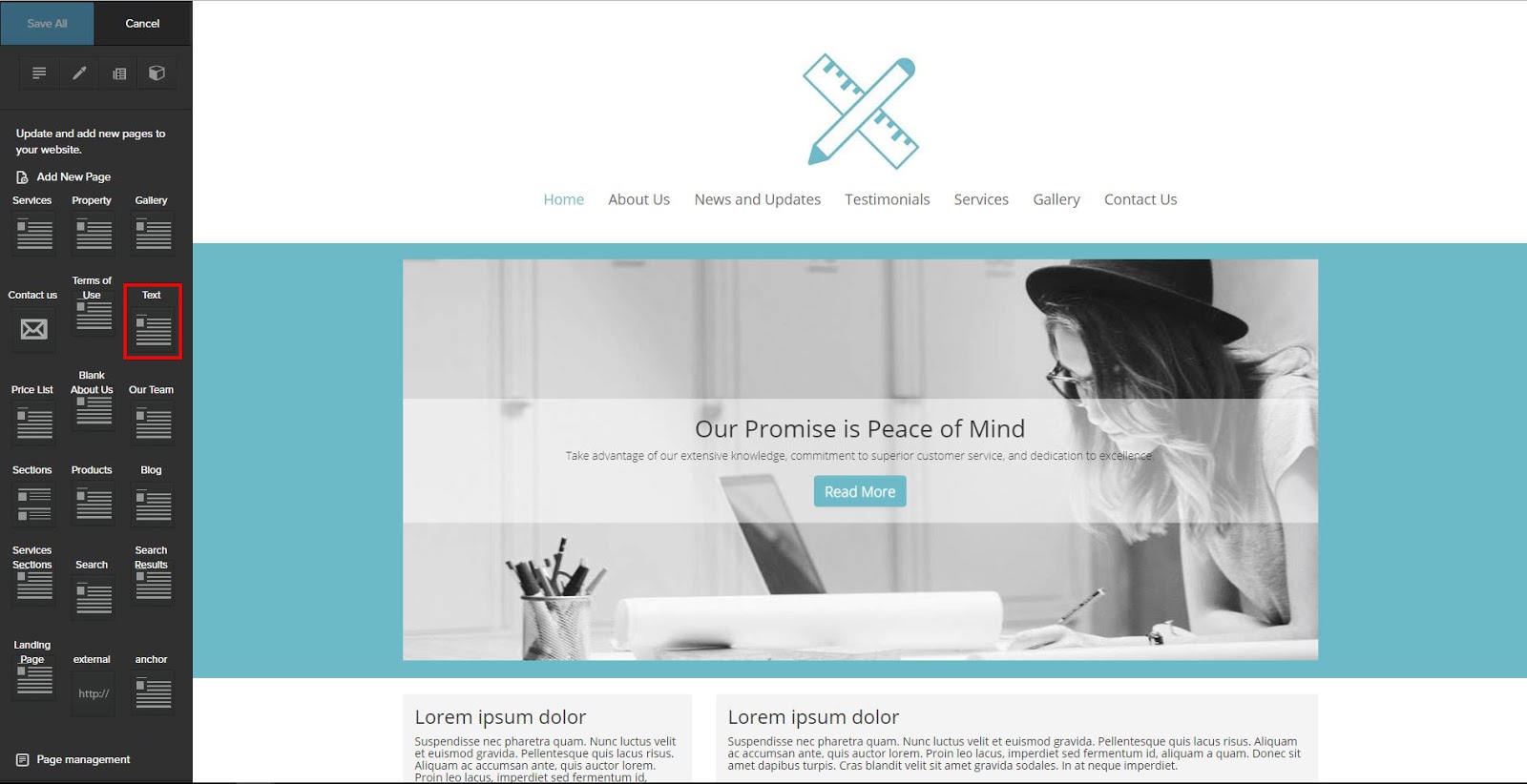 Step 4
You will then see this where you can change the page name to Privacy Policy and the URL to privacy-policy. Make sure to tick the Hidden box so that this link won't appear in your main navigation.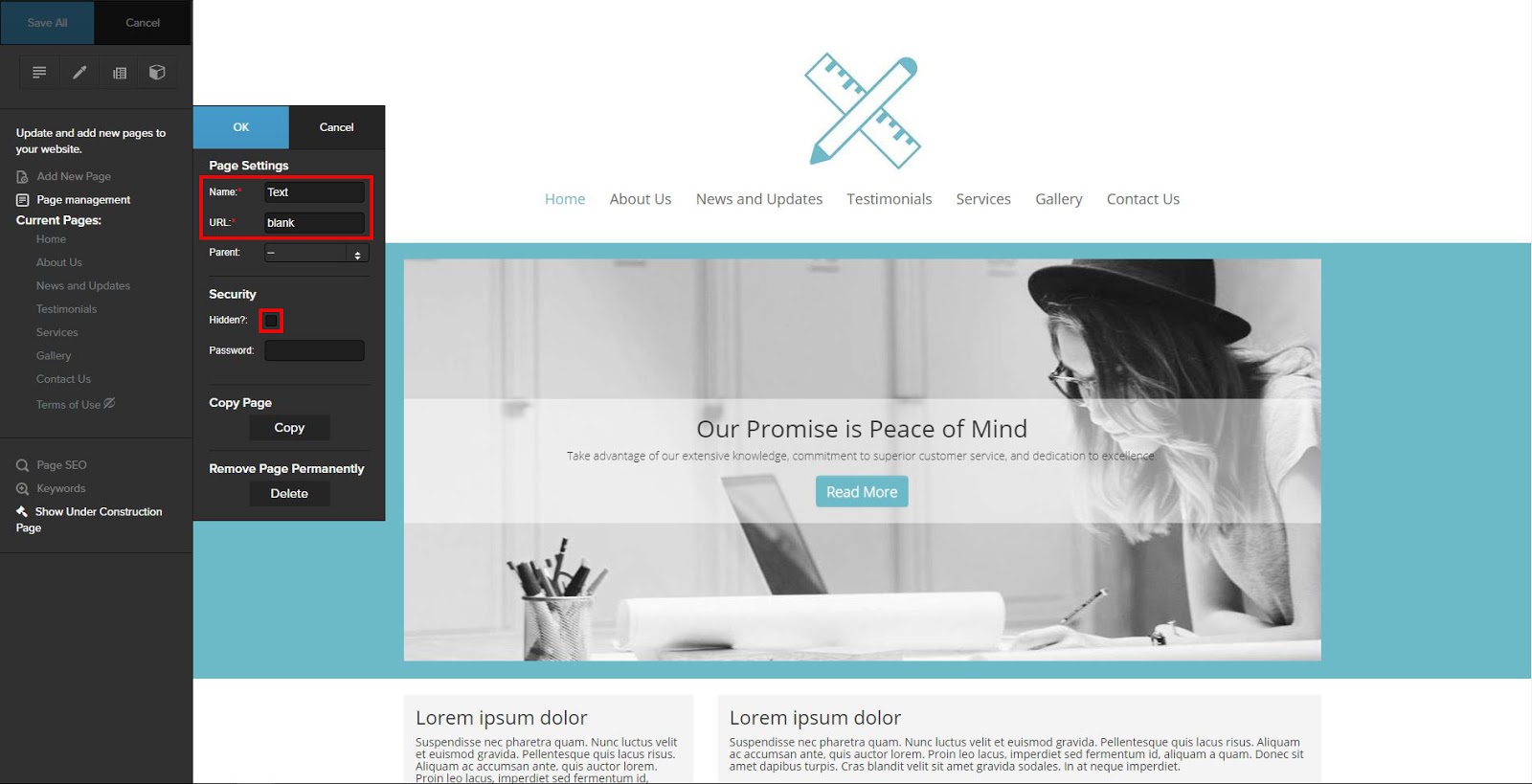 Step 5
Then click OK.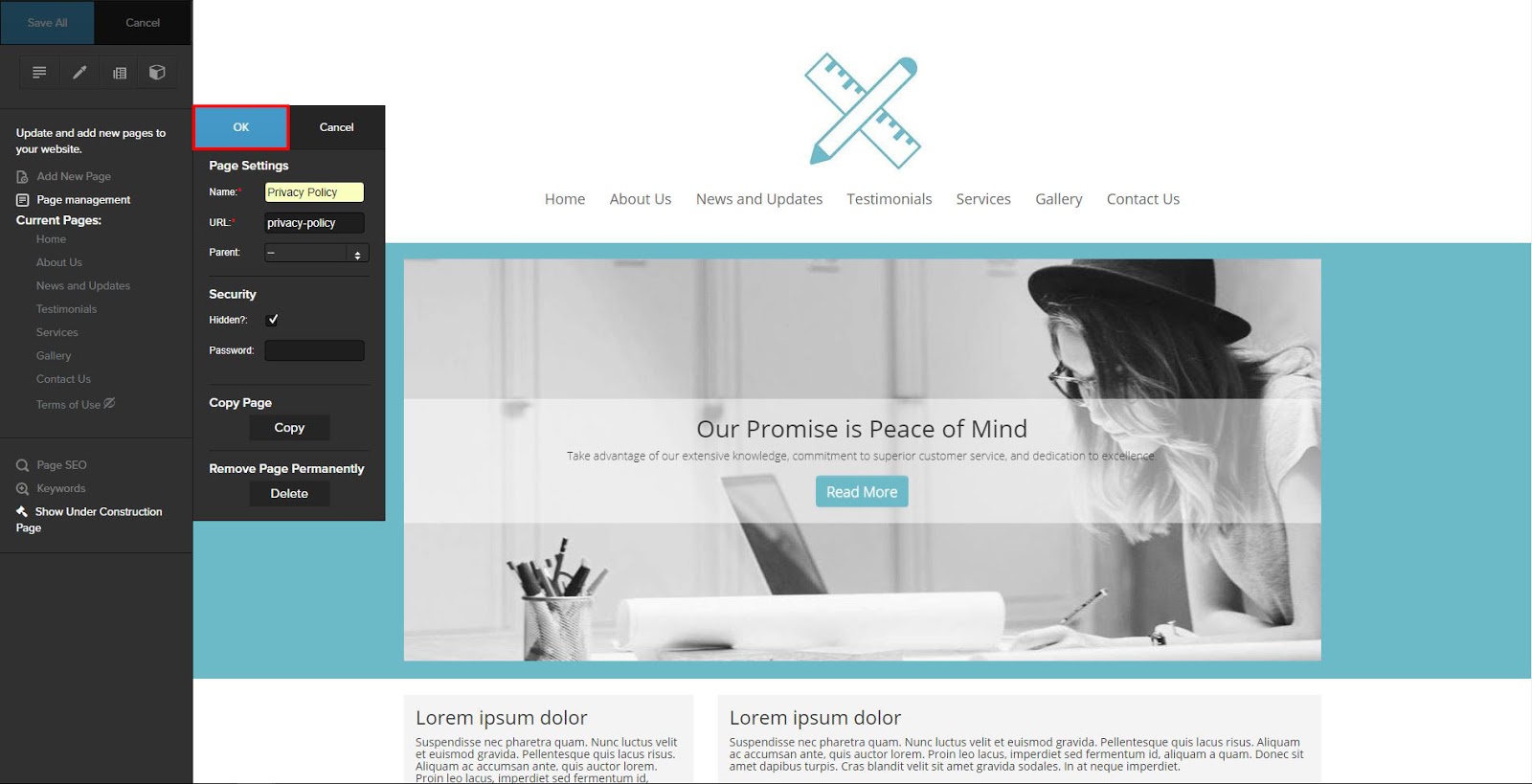 Step 6
Click Save All and reload.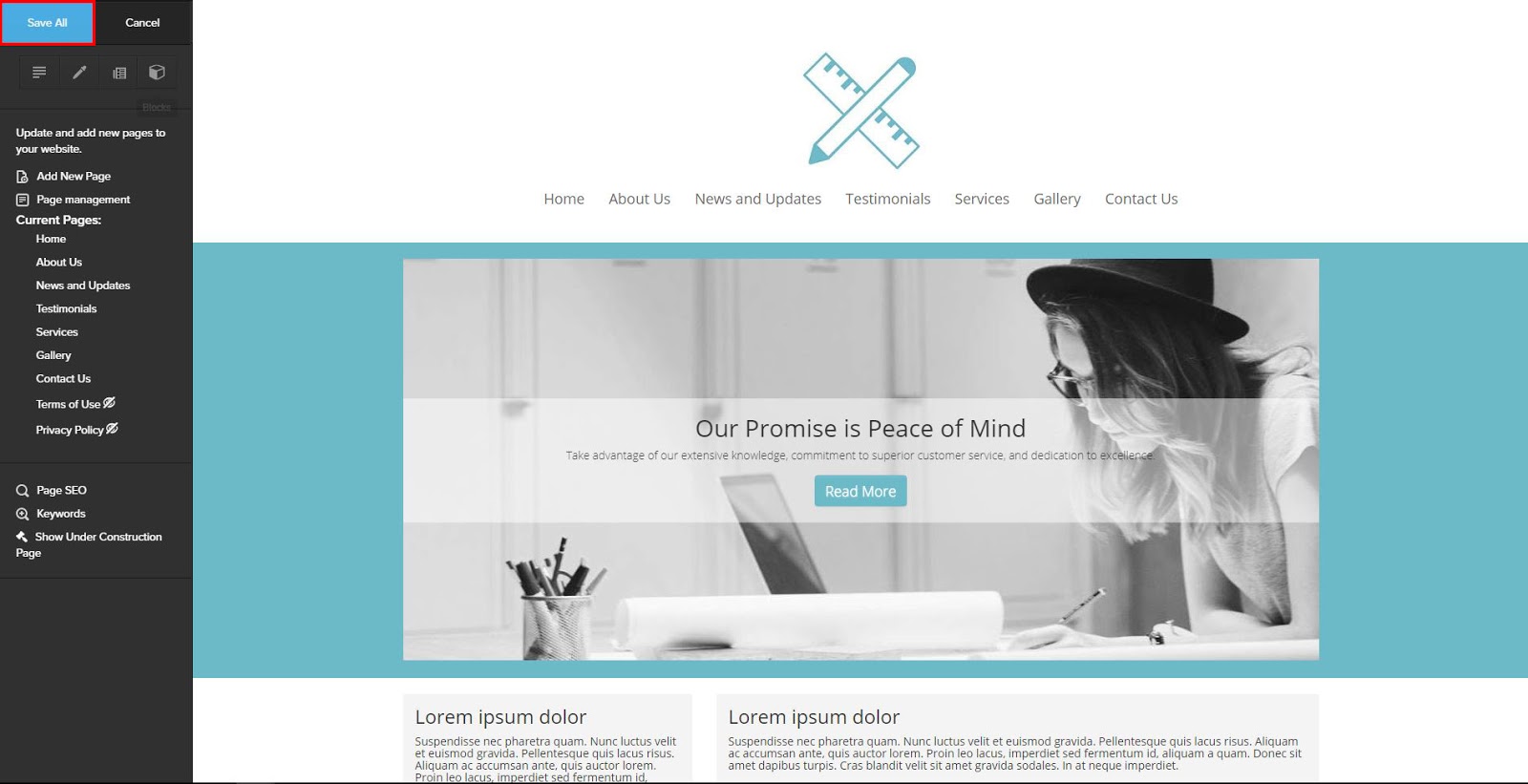 Step 7
Scroll to bottom of the page and click within a text box (in this footer we already have page links you can add to).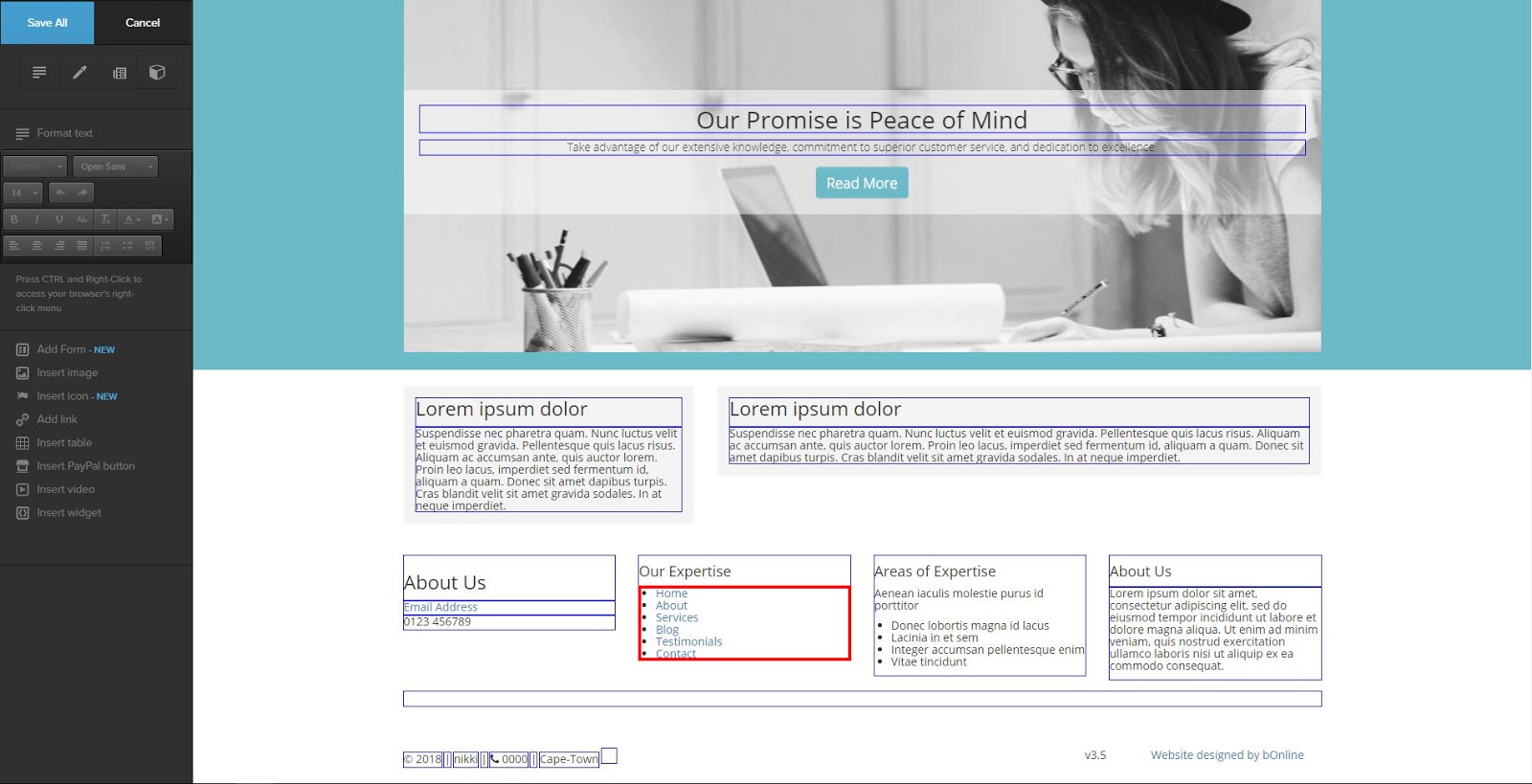 Step 8
Type out Privacy Policy, make sure you the highlight the all the text and then select the Add Link option in the side panel.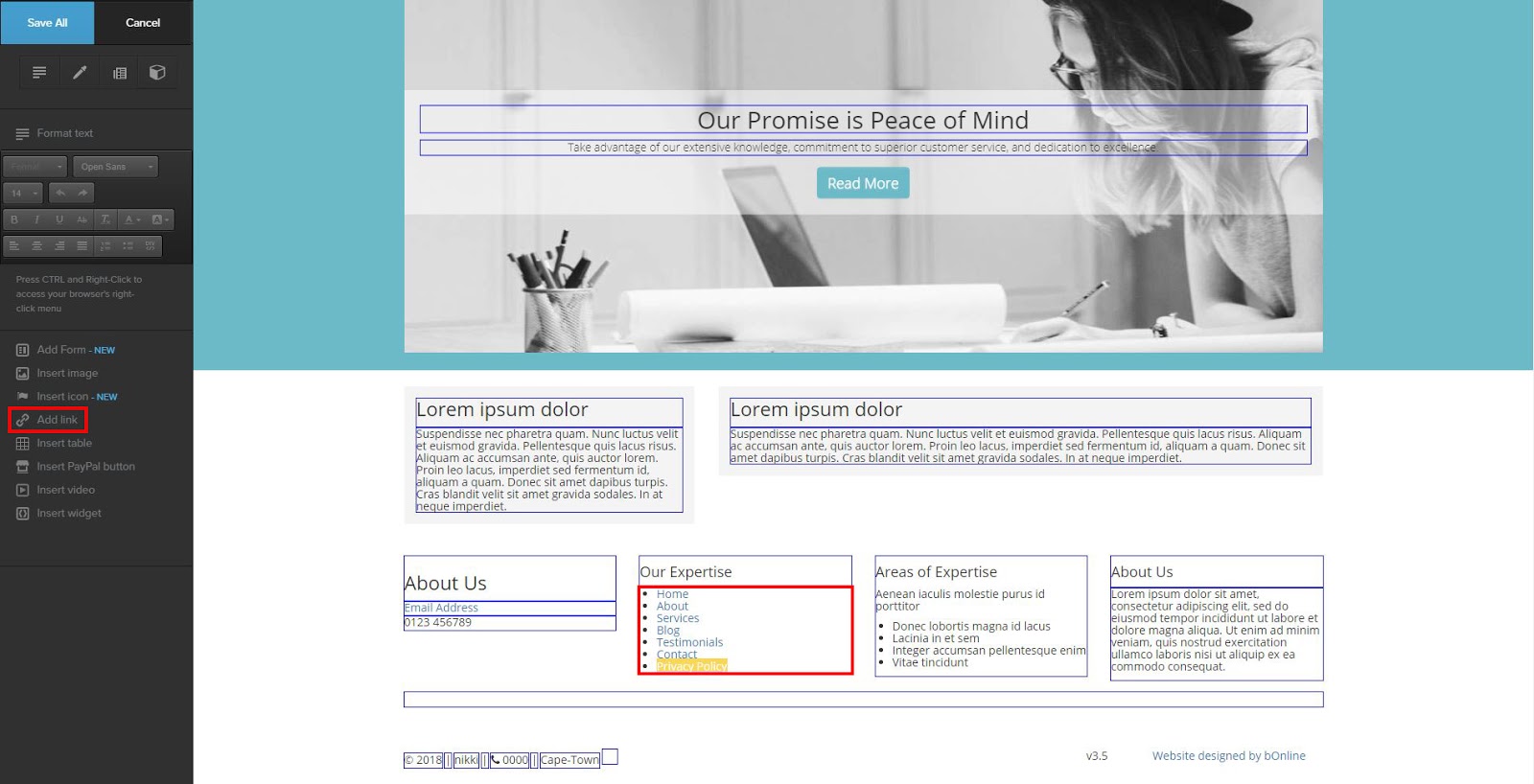 Step 9
You will then see this popup, search for Privacy Policy in the URL drop down  so that this will link to the page.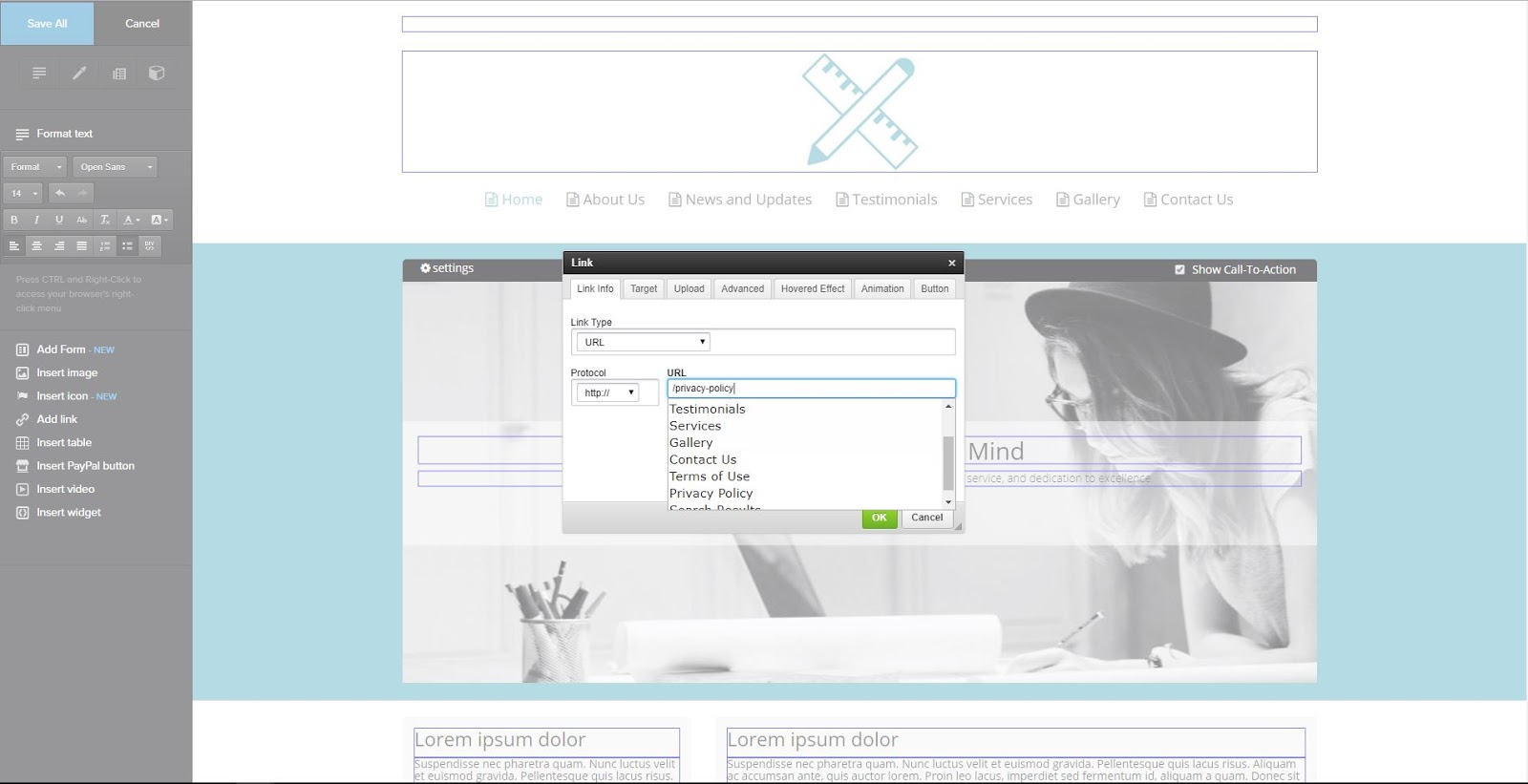 Step 10
Then click Save All, wait and reload, the text will now be a link to the page you can now add content to.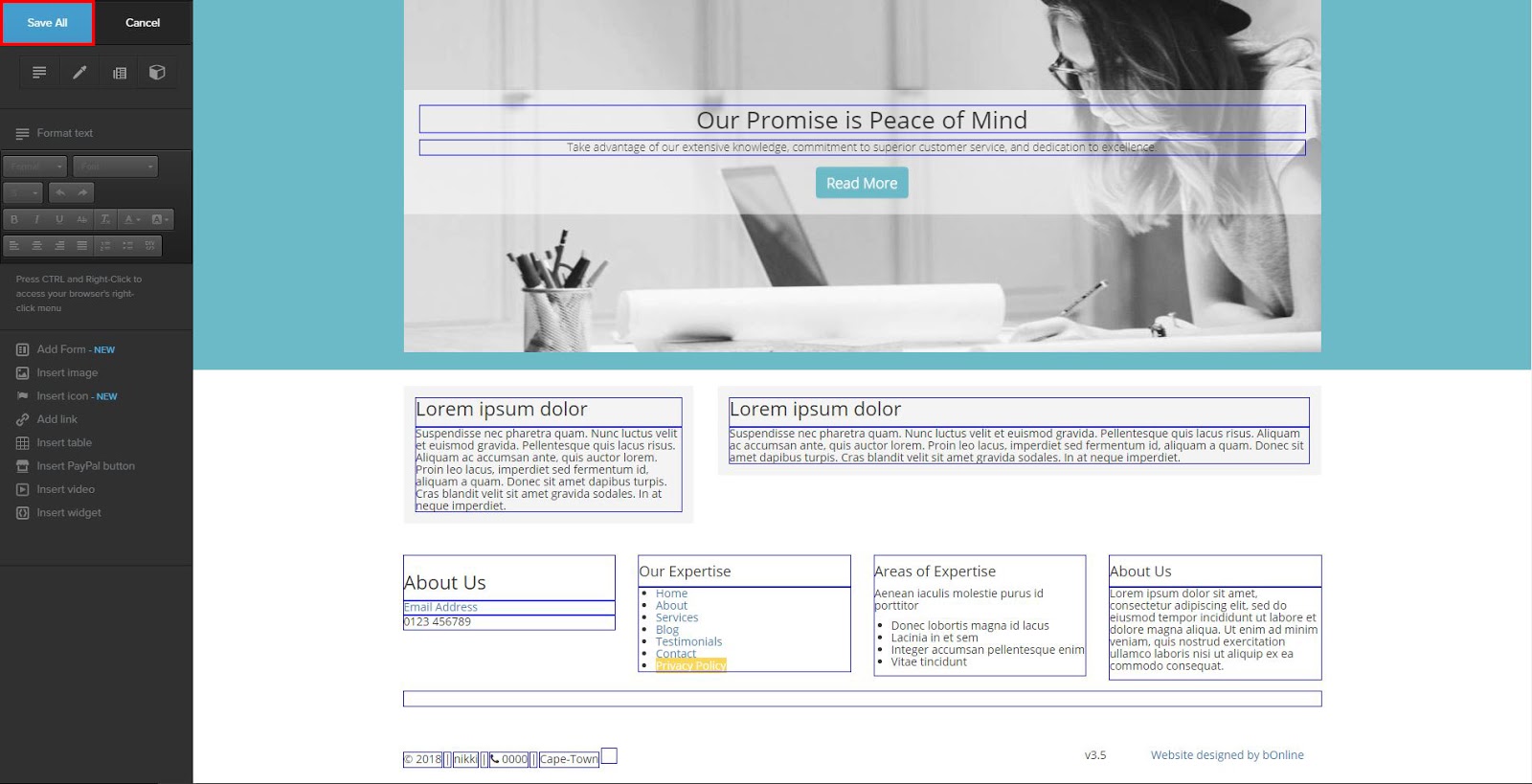 ---
---