Improve your WiFi speed
Your WiFi signal is open to interference from your surrounding environment, so it's important to know what to look for when you notice a drop in speed.
Take a look at our tips below for more information about what can slow your WiFi down, and how to bring it back up to speed.
Before you start, it's handy to know what speed you're currently getting so you can measure any increases. Head over to our speed checker to find out more.
Check your wireless password
Make sure you're entering your wireless password (also known as network key or security key) correctly.
It must exactly match the password on the sticker on the back of your router, or on your wireless password card.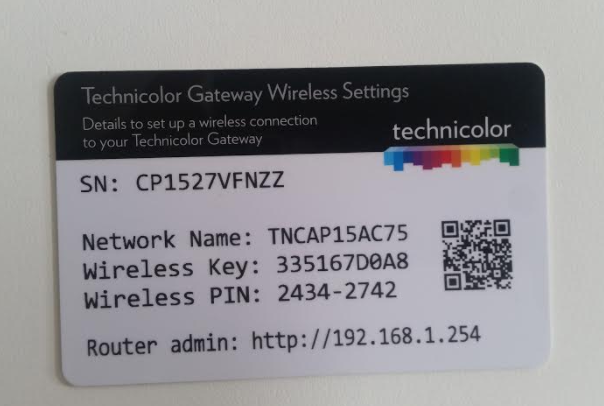 Reboot your router
Try restarting your router. Turn it off at the mains and leave it off for at least 30 seconds before turning it back on.
If you are a Fibre customer, you'll need to leave it off for 20 minutes before turning it back on to completely refresh the connection.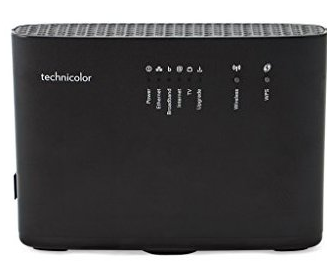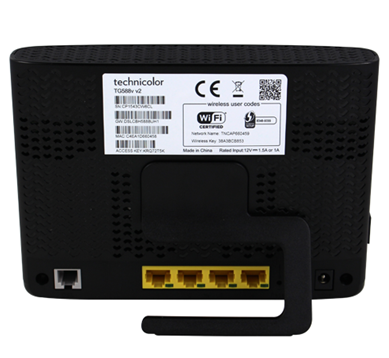 Get closer to your router
The further you are from your router, the weaker the signal and the slower the connection – especially if your office has thick walls. Get closer for a better signal.
If your office is large or has thick walls, your WiFi may not reach all of the places you want to use it. In that case, you can use our Wireless Powerline Adapters to boost your signal and make it go further, which you can purchase from any electronics store.
Positioning and obstructions
Your signal comes from the front of the router, so make sure your router is facing into your office. It shouldn't be positioned on its side and the antenna should point upwards.
Try placing your router on a table or shelf, rather than the floor, and make sure it's free from obstructions like furniture or books. This will allow your router to give out a clear and uninterrupted signal.
Electrical appliances like microwaves and cordless phones can also disrupt your broadband signals – especially WiFi – and cause them to slow, so it's best to keep your router away from these.
How many devices are online?
Your broadband connection is shared with all the devices you have connected at once, so if your router is connected to lots of different devices, it can put a strain on your WiFi signal and slow it down. 
Try turning off and unplugging some of the devices you're not using (like computers, smartphones and tablets).
Are you connected to your Master socket?
Check that your router is plugged into your master socket and not an extension socket. 
The wiring used in extension sockets isn't built for carrying broadband signals. For the best speeds, keep your router connected to your master socket at all times.
If your master socket is a standard socket, you'll need to plug in a microfilter. You'll also need a microfilter in every phone socket that's being used around your office.
If your master socket is a Fibre socket or a pre-filtered socket, then you won't need to use any microfilters.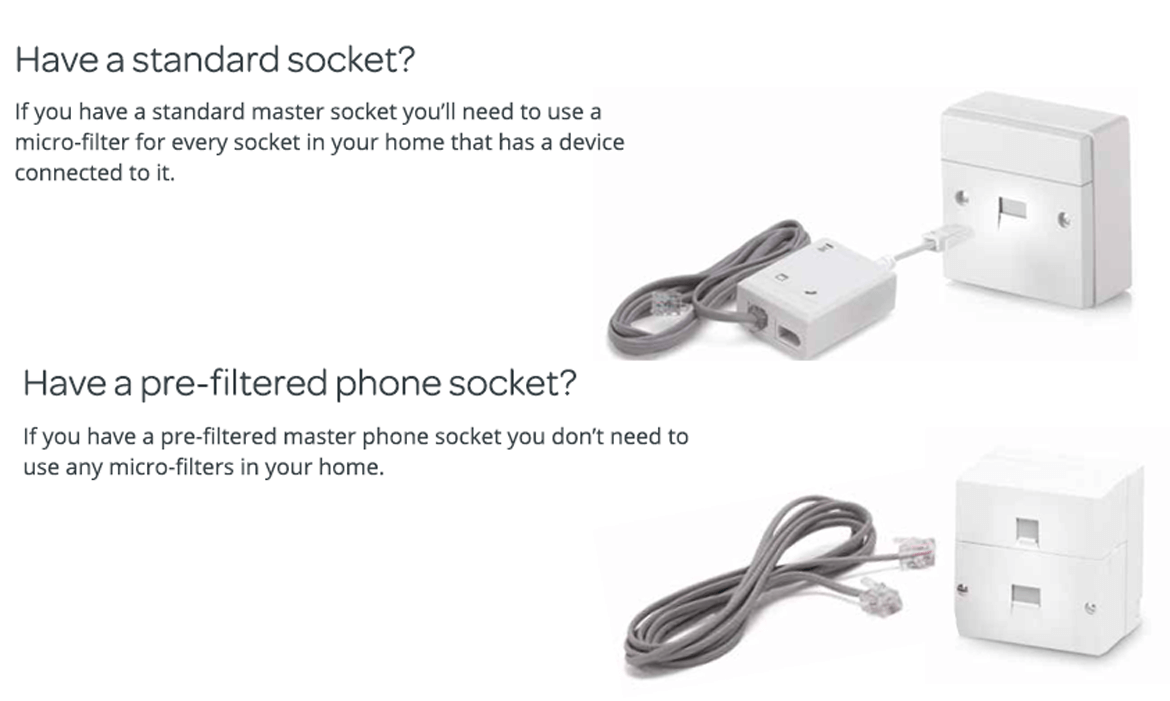 Get your software up to date
Using older versions of a browser can seriously slow things down, especially if you're looking at pages with lots of graphics or watching videos.
Upgrading to the latest version of your browser – Google Chrome, Mozilla Firefox, Safari or Internet Explorer – may help speed things up.
The age of your device can also make your broadband appear to be running slowly. If yours has seen better days, you might want to think about getting a new one. It's also important to keep your device's software (like it's operating system) up to date.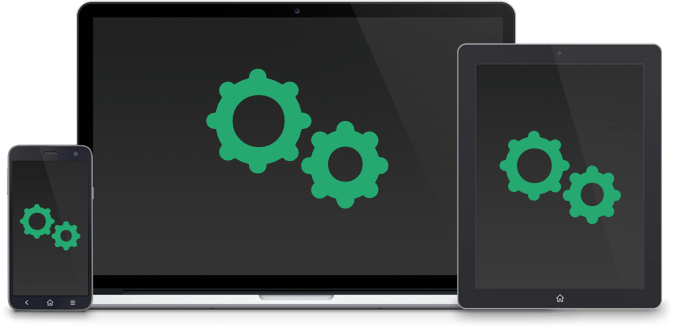 Change your wireless channel
If you see lots of networks listed when you try to connect to your WiFi, then the wireless channel that your router is using could be congested. 
All wireless routers broadcast their Wi-Fi signals on channels ranging from 1 to around 11, depending on where you live.
If any of these channels become too busy – i.e. if your neighbours routers are broadcasting their signals at the same frequency, on the same wireless channel – it will interfere with your Wi-Fi signal and slow it down.
Most routers will automatically find the clearest wireless channel to broadcast over, however some of our routers will only automatically select a channel after it has been rebooted.
Still can't see any improvement?
Call our team of technical experts, who are on-hand to help. You can call us free from your landline on 020 3617 9950. 
If you ever need more help with your broadband, or anything else, please get in touch. 
---
---