Explaining charges on your bill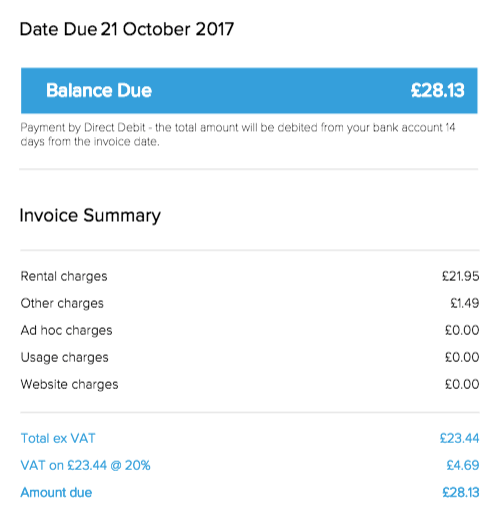 When looking through your bill, you'll notice a few different charges:
Rental Charges
These are any recurring services you would be using, line rental and broadband is a prime example but customers also pay for added services such as call packages, etc.
Other Charges
Once off and other recurring charges would appear in other charges that fall outside of your base package. bOnline Total Care, call divert, barring, and care level are some typical monthly charges. While New Line/Restart fees, broadband activation, router fees, engineer charges are examples of once-off charges that might appear in this section.
Ad hoc charges
These are charges usually classed as exceptions that aren't handled by our regular billing processes - a once-off charge for an engineer's survey, or an annual fee for a Phonebook entry are such examples.
Usage Charges
Usage is an overview of the customers call record for the invoice period, this would include the calls that were made and duration, geographical location etc. Charges may be applicable, calls that are covered by a call package will reflect at a price of 0.00.
Website Charges
If you have a website with us, you will receive a separate invoice regarding your website fees and payment options. 
---
---