Contact Forms and Consent - bOnline Customers
WHAT DO YOU NEED TO DO? 
1. Make the necessary changes to your consent forms so that they comply with the GDPR rules moving forward. 
2. Look back at the methods you've used to acquire subscribers in the past and consider a repermission programme if you're concerned that it may not meet the standards of the GDPR.
With regards to 'sign-up', a few things have changed:
1. Indication of consent must be unambiguous and involve a clear affirmative action. 
2. Consent should be separate from other terms and conditions. It should not be a precondition of signing up to a service.
3. The GDPR specifically bans pre-ticked opt-in boxes. 
4. It requires granular consent for distinct processing operations. 
5. The GDPR gives a specific right to withdraw consent. You need to tell people about their right to withdraw, and offer them easy ways to withdraw consent at any time. 
Consent under the GDPR must be "freely given, specific, informed and unambiguous consent; which informs subscribers about the brand that's collecting the consent and provide information about the purposes of collecting personal data,". 
We have suggested a list of best practices to help you bring your consent forms in compliance with these new regulations: 
Tip 1: Use easy, clear language 
Consent must be unambiguous. This means customers need to easily understand what they are signing up for. Avoid double negatives, and use the simplest language possible. If there is any room for doubt, it is not valid consent. 
Examples: 
"I would like to receive emails from [Brand name]" 
"Sign me up for email communications"
"I understand and agree to the email marketing terms & conditions" 
Tip 2: Customers should actively opt-in
If you choose to use a checkbox, avoid having it pre-ticked. Customers should take an action to subscribe to any communications. Pre-ticked boxes, opt-out boxes or default settings should be avoided. Options need to have equal prominence.
Tip 3: Do not tie consent to other agreements, nor use incentives
Be sure to keep email marketing consent requests separate from other bundled terms and conditions. This especially applies at checkout stage. Consent should also not be a precondition of signing up to a service, unless it is necessary for that service. Example: "Click here to view our mailing terms and conditions" 
Tip 4: Explain clearly how customers can withdraw consent
Tell your customers they have the right to withdraw their consent at any time, and clearly detail how to do this. It should be as easy to withdraw as it was to give consent. This means you will need to have simple and effective withdrawal mechanisms in place, such as a preference centre for example. 
Examples: 
"All our communications contain an unsubscribe link."
"If you wish to stop receiving communications from us, you will be able to do so by following the preference centre link in our emails and website footer."
We can update your website contact form for you, we recommend you upgrade to our managed package. Email your account manager, who can organise this for you.
How to update your website contact form to add opt in tick boxes for consent and links to privacy policy:
Step 1
Log into your site, be on the page where you'd like to add a form then click on the Customise button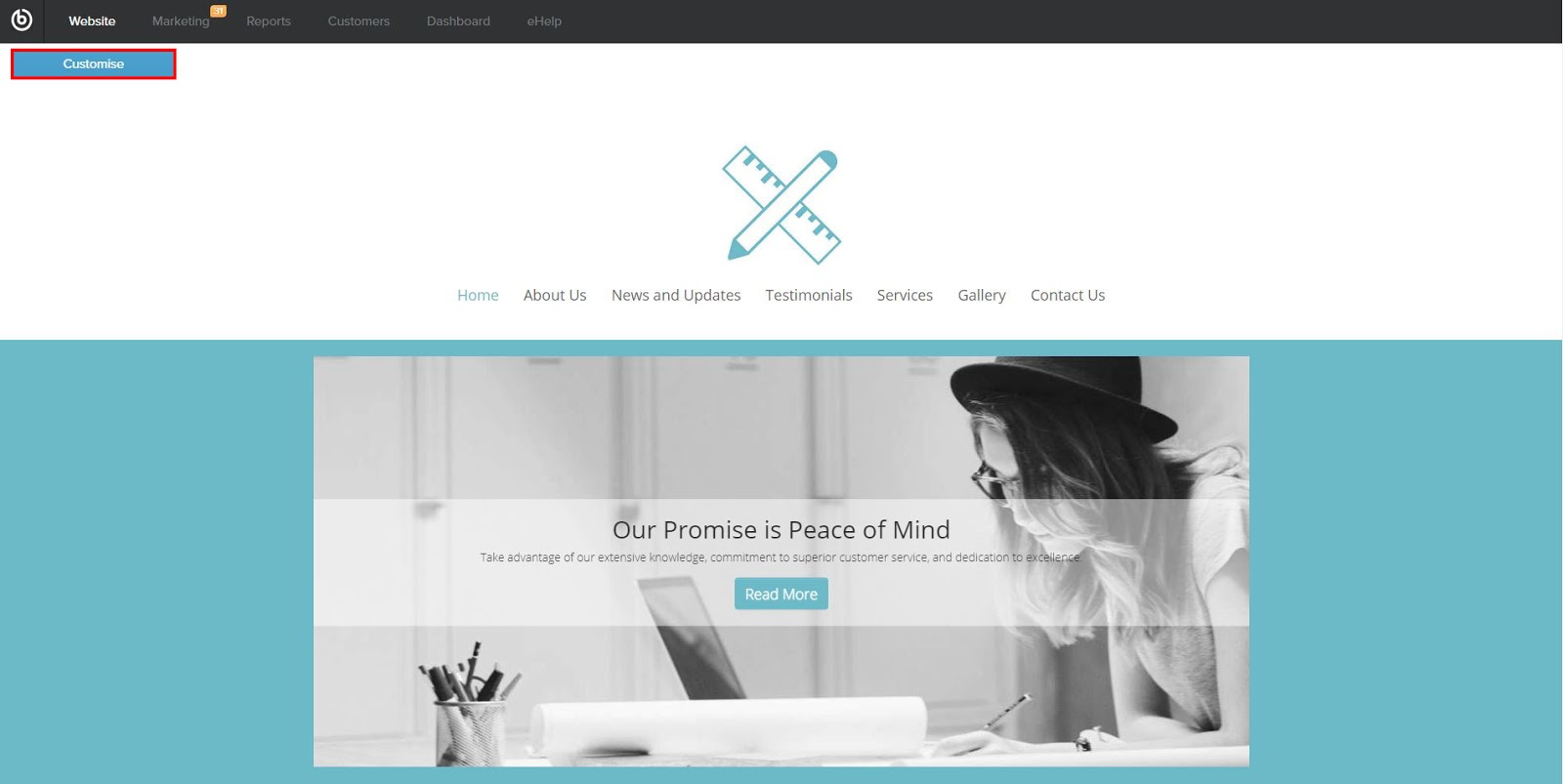 Step 2
Click on the Edit content button
Step 3
Click within the text box you'd like to add a form and the select the Add Form option in the side panel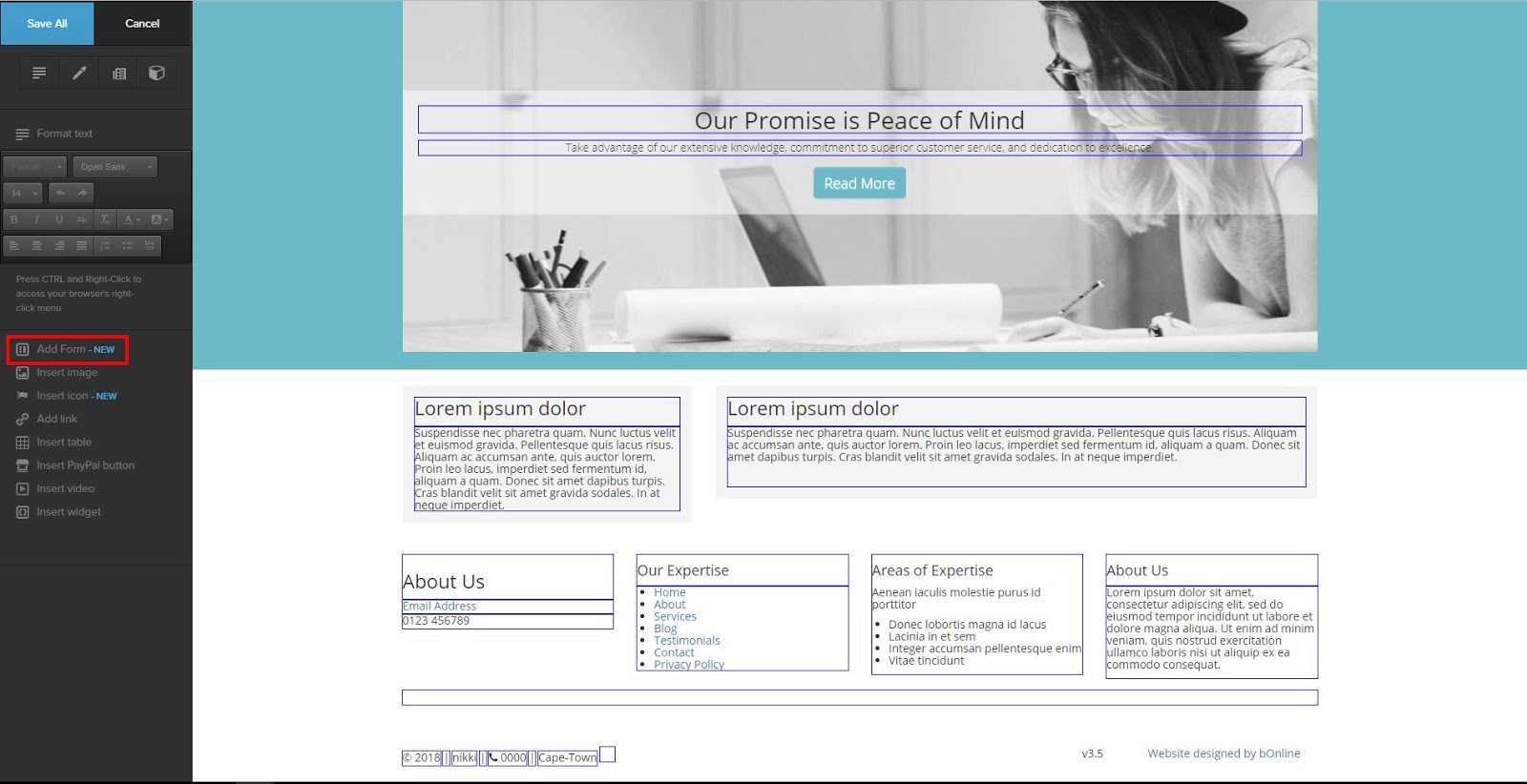 Step 4
You will then see this popup where you can drag and drop input field to your form
In this case we'll like to add a Checkbox field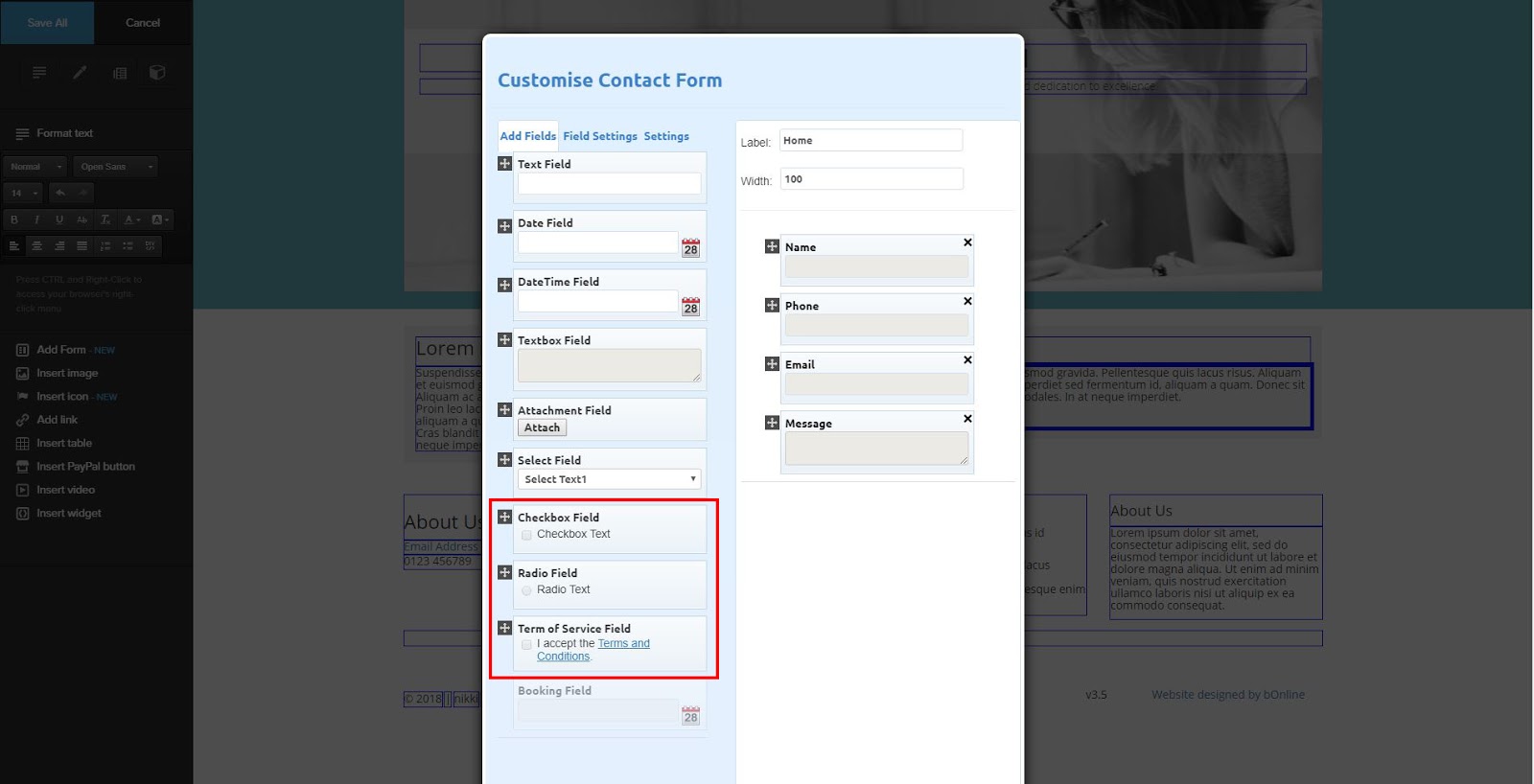 Step 5
Click on the desired field, drag over to the right and drop before or after any field you'll like this to display then click on it again to bring up the field settings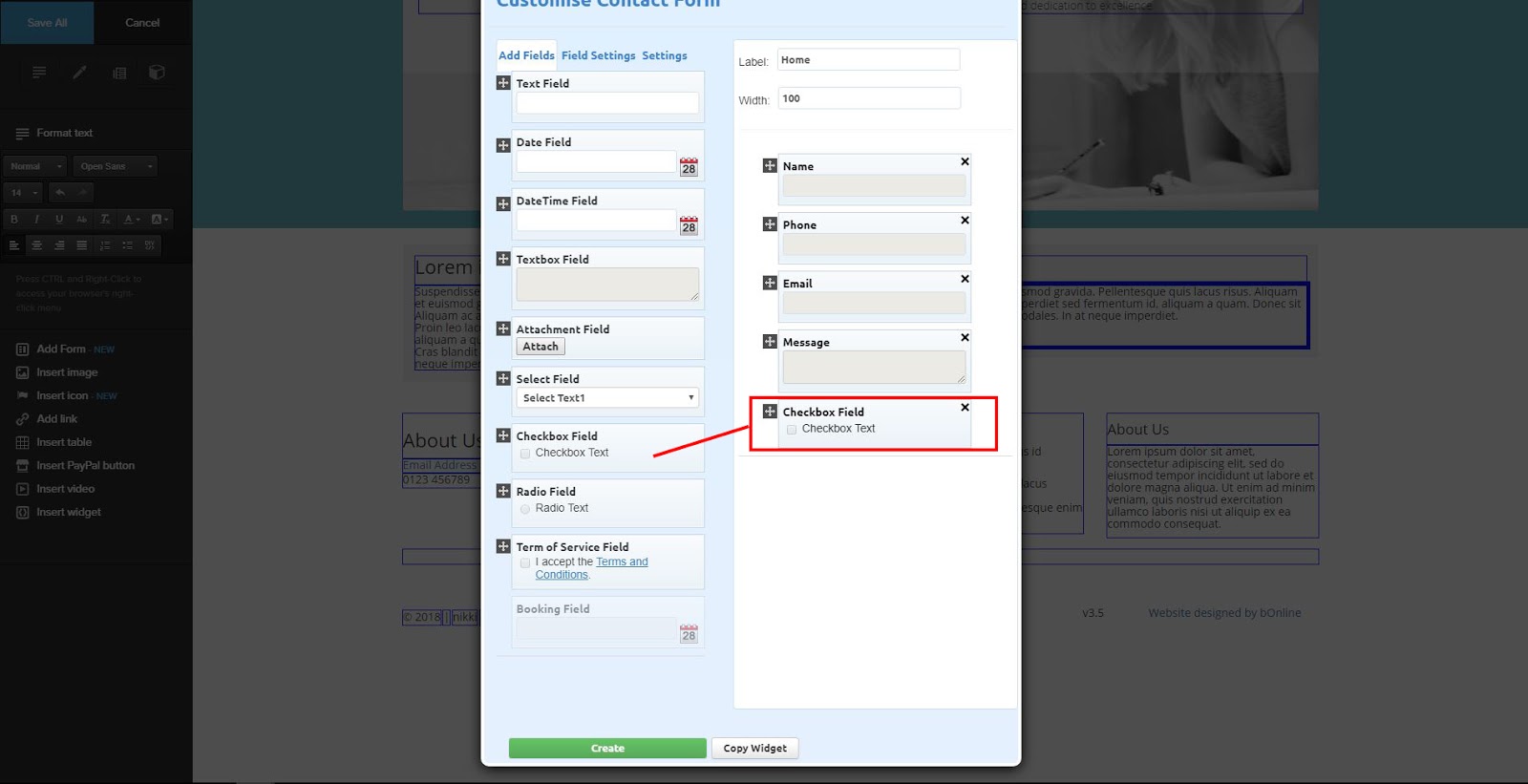 Step 6
You can then edit the form label and add however many checkbox options you'd like.
If this will be the customer consenting to their data being collected, make sure to tick the Required box
And the Create below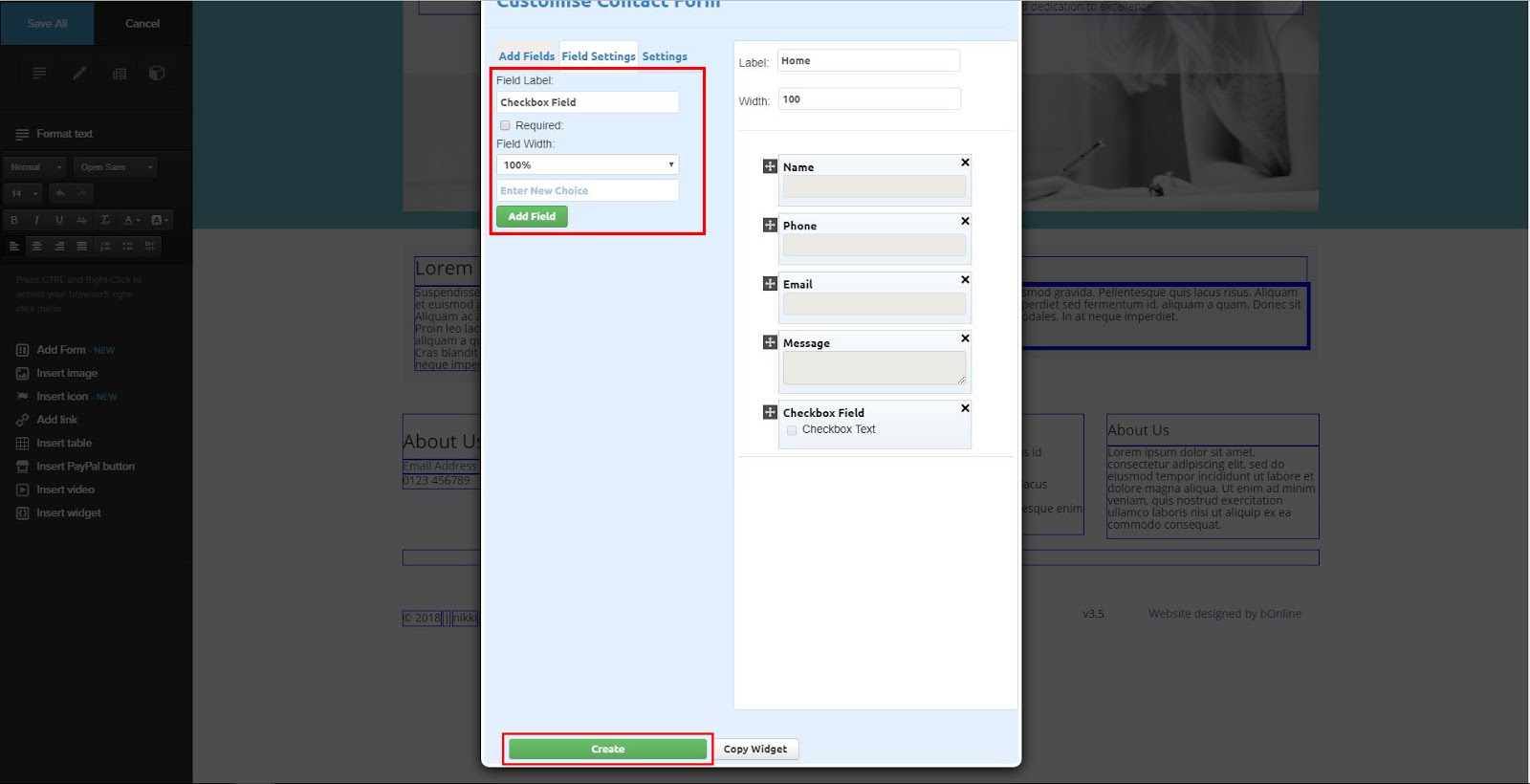 Step 7
Click Save All, wait and reload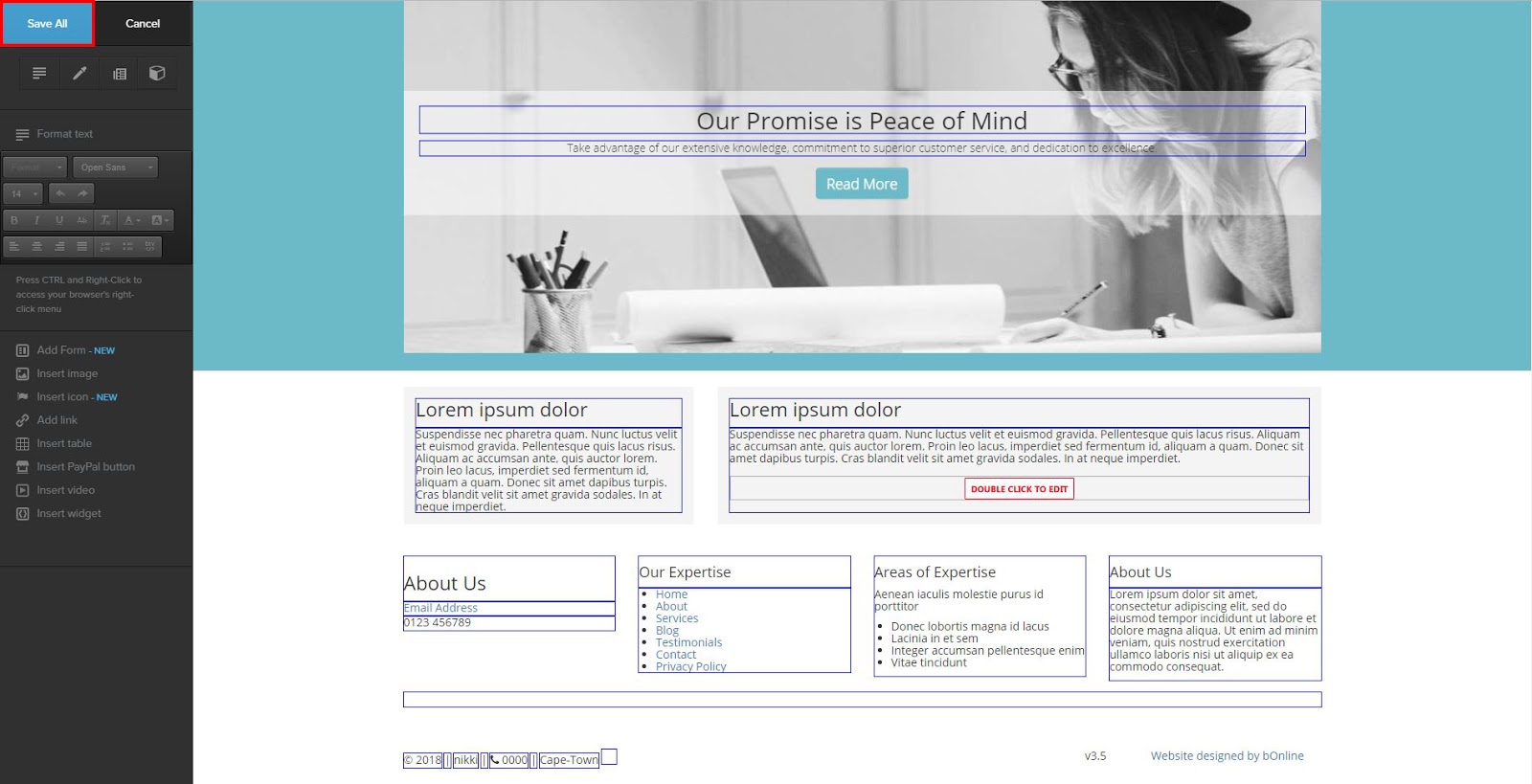 ---
---