Broadband Traffic Management
We want our customers to enjoy their broadband freely, without having to worry about caps and limits. Our packages are completely unlimited; so no usage caps, extra charges or speed reductions, even at peak times.
We're open about our traffic management policies and have signed up to the voluntary industry code of practice. For more information on this code of practice see here.
You will find below the details of our policies.
For information from Ofcom on Traffic Management, visit their website.
bOnline Broadband and Ultra Fibre Optic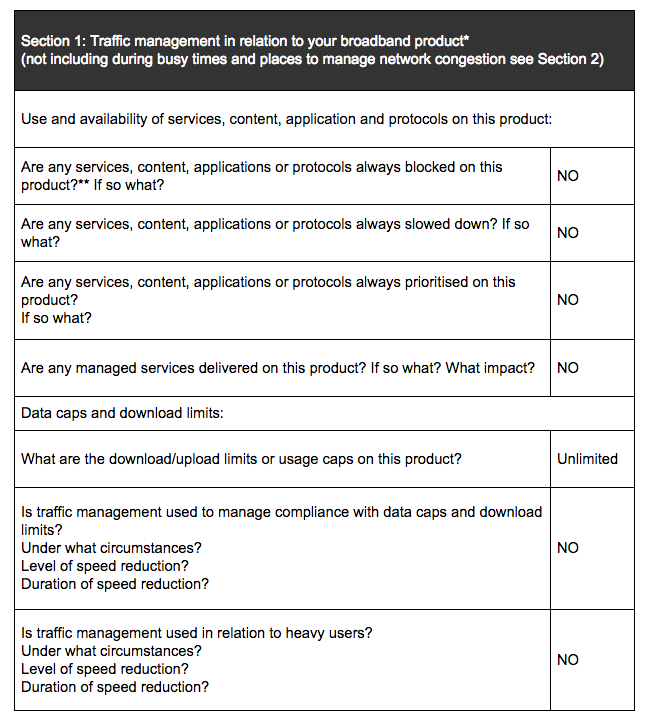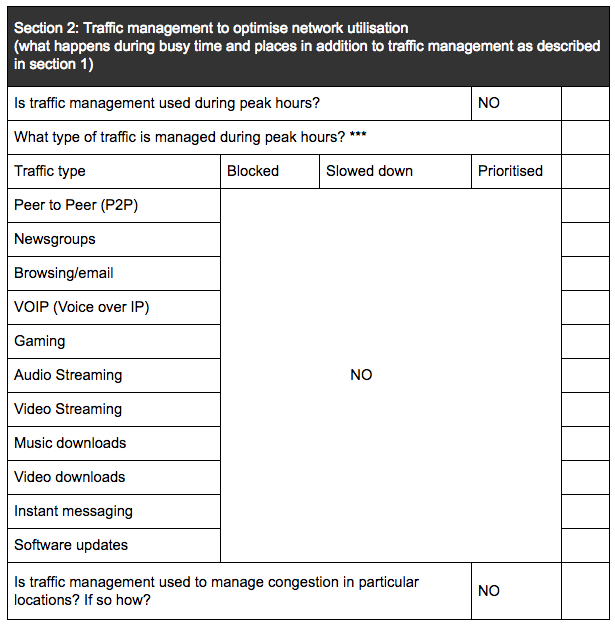 *This KFI gives an overview of typical traffic management practices undertaken on this product; it does not cover circumstances where exceptional external events may impact on network congestion levels.
**This excludes any service, content, application or protocol that an ISP is required to block by UK law and child abuse images as informed by the list provided by the Internet Watch Foundation.
**This also excludes those customers who use bOnline's products which specifically restrict access to services, content, applications or protocols for example for crime prevention or child protection."
***If no entry is shown against a particular traffic type, no traffic management is typically applied to it.
---
---